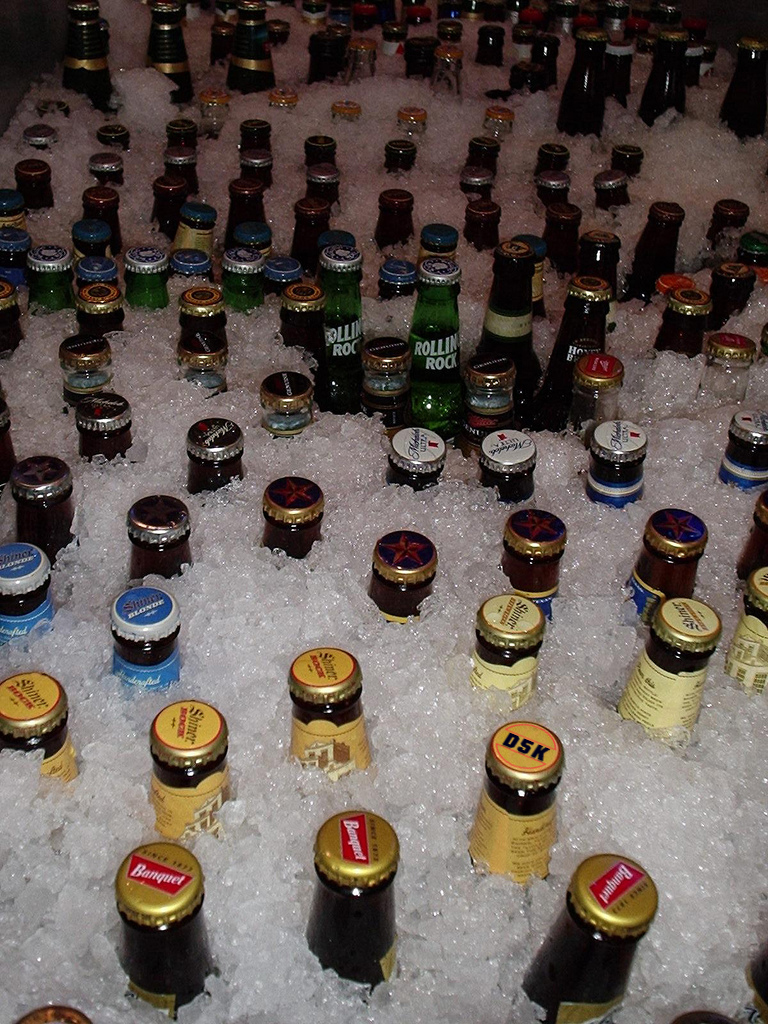 Somwhere in this pile of ice and glass lies my memory. Which for the last few weeks has been "short term" at best. Forgetting the results, forgetting the blog, and just plain old forgetting to forget. 
The rapid current which has been my July and August seem to have slowed there churning a bit, allowing me to get back on track with unfortunate items which fell by the wayside. 
With that being said:
We gave host to 39 runners this week. Of those Moe Kelley took top honors, coming in first with his family cheering him on with boisterous accolades and homemade signs. For the girls Annie Rose Willis once again carries the torch of victory coming in first (again) 
3 Newbies took us for a spin this week, and from what I could tell I think they enjoyed the ride.
Wrap it all up and finish it off with 2 Personal Records, and you got yourself a pretty nice D5K. The post run libation scene was pretty good as well, not too shabby for a Wednesday.
see you all next week.